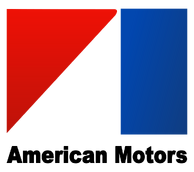 AMC (American Motors Corporation) is an American car company mark whose cars appear a lot of times in Cars 2. Unfortunately, some models like the Gremlin and the Pacer were recognized as Lemons because of their ugly look and bad functionalism, even though the cars had good functionality.
AMC models
1974 AMC Gremlin X (Grem, J. Curby Gremlin, Tyler Gremlin, Don Crumlin, Stefan Gremsky, Three Lemons)
1975 AMC Pacer (Acer, Tubbs Pacer, Fred Pacer, Petey Pacer, Jerome Ramped, Three Lemons)
Community content is available under
CC-BY-SA
unless otherwise noted.