Line 13:
Line 13:
 

* In the room Dusty his poster is hanging.

 

* In the room Dusty his poster is hanging.

 
 
−

==gallery==

+

====

 

<gallery widths="310">

 

<gallery widths="310">

 

640px-Vlcsnap-2013-09-28-18h23m35s2.png

 

640px-Vlcsnap-2013-09-28-18h23m35s2.png

 

640px-Vlcsnap-2013-09-28-18h23m48s138.png

 

640px-Vlcsnap-2013-09-28-18h23m48s138.png

−

Symbol Lotnicta Polskiego.png|Symbol of Polish Aviation

 
 

</gallery>

 

</gallery>

 

[[Category:Characters]]

 

[[Category:Characters]]
---
Revision as of 16:05, 25 March 2014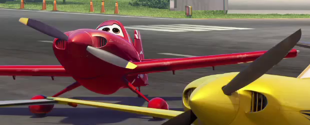 Bio
Gordon it of Poland competitor which arrived by plane to preliminaries Lincoln, on of "profession Flight around the globe". As a result of the explosion of the engine he was eliminated from a preliminary. His starting number it 15.
Appearance
He is red, on tips of wings has white and red chessboards. All over sides he has a Poland inscription and a Symbol of Polish aviation. On the head he has a "Gordon" inscription;.
Polish origin
Paint him red is attesting to the fact that he is Polish in white chessboards. At the back he has a "Poland" inscription; what in English Poland is marking. All over sides he has a symbol of Polish aviation.
Curiosities
Jan Kowalski, the Polish representative of the Flight around the Globe also has number 15.
In the room Dusty his poster is hanging.
Gallery