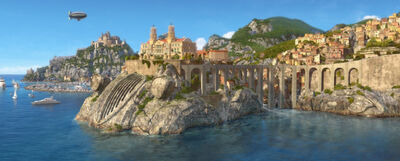 The Porto Corsa Casino is one of the most famous casinos in the world. It is located on a big rock shaped like a Fiat Topolino's hood. The Casino is always crowded by Ferraris, Bentleys, Maseratis and others rich cars. It is seen in two scenes: during the Porto Corsa clip intro and into the lemons' meeting.
Gallery
Community content is available under
CC-BY-SA
unless otherwise noted.