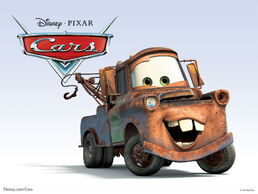 Hello! My name is Brandon and I am a die hard Cars fan. 
Cars Die Cast Collection'
This is my Cars Die Cast collection. They are in chronological order. Not by favorites. 
Cars University
Cars University is a fan-made cars series that I made up. It centers are round a university that is located in the state of Iowa. Lightning McQueen is one of the coaches for the cars majoring in racing.
Will Mustangburger (b. 2002) is the main protagonist of the series. He is the grandson of Brent Mustangburger and because of that, he is popular amongst the other cars. Will has dreams of joining the SCCA someday in the future. Only time will tell if he's got what it takes. He is a Ford Mustang Cobra and is voiced by Nick Jonas.