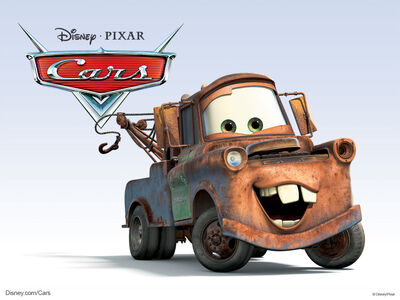 Hello! My name is Brandon and I am a die hard Cars fan. 
Cars Die Cast Collection'
This is my Cars Die Cast collection. They are in chronological order. Not by favorites. 
Cars University
Cars University is a fan-made series based on the events that happen at The University of Ornament Valley, particularly around the School of Racing, which is administrated by Lightning McQueen. The boys are coached by Shu Todoroki and the girls are coached by Carla Veloso.
Boys
Josh Mazda (b. Septemeber 2002) is the main protagonist of the series. Imported from Japan and holding a V-8 under his hood, Josh is one car who is always ready to rev and is always determined to win. Josh may not be one of the most popular cars on the racing team, but he still wants to be liked by all and when he doesn't win, he still takes his loss as a good sport. Josh is a red 2002 Mazda RX-7 Spirit Type R and is portrayed by Nick Jonas. 
Trayvon Elisa (b. February 2002) is the deuteragonist of the series. Recruited from the Korean Military for his torgue and horsepower, Trayvon is confident and is not afraid to accept when challenged to a race. Trayvon is Josh's best friend and despite his immense agility and professional skills, Trayvon is also easy going and is willing to slow it down. Trayvon is a black 2002 Hyundai Tuscani Elisa Coupe and is portrayed by YouTube personality, Brandon Walker.
Girls
Darlene Thunderbird (b. December 2003) is the tritagonist of the series. She is Josh's girlfriend and is a white luxury coupe with chrome fittings. Darlene is from a wealthy family and is the most popular girl in the school. While she does act a bit snotty and arrogant at times, she is always willing to help a friend in need. Darlene is a white 2003 Ford Thunderbird Hardtop and is portrayed by Jasmine Villegas. 
Rosie Beetleson (b. July 2003) is a cute and free-spirited compact car, who is one of Darlene's friends. A cheerful and friendly little one by nature, she is always ready to do anything to make herself popular and be everyone's friend, something of which the larger cars are apt to take advantage of. Trayvon seems to be sweet on her. Rosie is a lime green 2003 Volkswagen New Beetle 2.0 and is portrayed by Fifth Harmony's Allyson Brooke Hernandez.
Mercedes Benzington (b. March 2002) is another one of the good looking cars in the class. She is often hit on by the guys in the school, but bangs the loser cars to the curve, something which lead to a controvery with the Lemons. She often hangs around Darlene and loves to gossip, which can invaribly land Mercedes into trouble with her coach. Mercedes is a silver Mercedes Benz CLK55 and is portrayed by Emily Osment. 
Community content is available under
CC-BY-SA
unless otherwise noted.