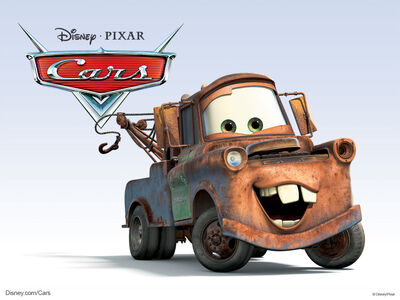 Hello! My name is Brandon and I am a die hard Cars fan. 
Cars Die Cast Collection'
This is my Cars Die Cast collection. They are in chronological order. Not by favorites. 
Cars University
Cars University is a fan-made series based on the events that happen at The University of Ornament Valley, particularly around the School of Racing, which is administrated by Lightning McQueen. 
Girls
Most of the episodes center around the girlcars. These are the protagonists of the series and they are coaches by Carla Veloso. 
Darlene Infiniti is the main protagonist of the series. She is beautiful sports coupe who has dreams of someday joining the SCCA. Darlene has a heart of gold and and a determined to win. Only time will tell if she's really got what it takes to be a champion. Darlene is a 2012 Infiniti G37 and is voiced by Selena Gomez. 
Boys
The Boys are coaches by Francesco Bernoulli and due to Francesco teaching them about the art of rivalry, they are usually the bad guys of the series, but sometimes may have compassion for the girls. 
Antonio Gallardo is the secondary antagonist of the series, on Darlene's side of the series. He is a snotty and arrogant exoctic car who thinks that being fast means that he can say whatever he wants to offend anybody. Because Antonio is of two lineages, he doesn't only speak perfect english, but he is also fluent in Italian. Antonio is a 2010 Lamborghini Gallardo and is voiced by Liam Hemsworth. 
Community content is available under
CC-BY-SA
unless otherwise noted.