Superbaddy4
User Information
Age

19

Birthday

7/20/01

Interests

Disney/Pixar Cars, Pokémon, Political Cartoons, Cars:IGNITE, South Park, Earth's Atmosphere, Trains, Patriotism

Disinterests

Minecraft, Cars 2, Plant life, Dragon Ball Z, 5 Nights at Freddy's, Getting Warned/Banned

Home country

Utah, USA
I'm Superbaddy4, this wiki's "odd one out", as opposed to liking cars like Sally and the WGP racers, I instead go with the video game-only underrated characters, with my favorite being Gerald. I'm also a fangame developer who since 11/30/2015 has been heading development of Poliwrath Vs. Exploud, a Pokémon-related third-person shooter that displaced two Cars fangame concepts. I originally wasn't very good at giving proper edits without getting warned, so I rarely edited pages, but recently I've started to try to keep categories up to date, and i've become one of this wiki's most active users. In my opinion, the Cars franchise was much better before Cars 2. I'm more of a guy who likes playing fanmade content, I usually only play modded Cars: Mater-National Championship, but will start playing the fangame Cars:IGNITE when it releases,
My History
When I was younger, my most knowledgable franchise was Cars, and my favorite character was since then Gerald. I steadily fell out of it and began to follow other games/franchises like Pokémon and Minecraft. My Minecraft username since 2012 was "superbaddy4", with the "4' representing Gerald, who was still chained to my heart. When I soon heard about modcars.wikia.com, I got Cars: Mater-National Championship again for the PC (my previous PC that had the game died in 2012), and officially quit both Minecraft and Clash of Clans, having began to dislike them both. I later heard of Cars:IGNITE and it's wiki, carsgameremake, off of the same wiki I had went to. I also decided to come to worldofcarsdrivein, but after getting a reminder and later a warning, I left. carsgameremake fell inactive and I was blocked from modcars, so I returned, and went on an editing rampage, filling an entire page of wiki activity and earning me the Caffeinated badge. I'll nowadays usually remove an outdated category once every 6 to 18 hours.
Timeline
2005: First memory
2006: Watches the Cars movie
2007: Gets the first two Cars Video Games (the first game on both Wii and DS)
2009: Gets Cars: Race-O-Rama
2010: Falls out of personal Cars fanon, first proposes Poliwrath Vs. Exploud fangame
2011: Watches Cars 2
2012: Gets Minecraft, Loses Cars: Mater-National Championship
2013: Gets Clash of Clans under name "Daddo" leading clan "The Best Ones"
2014: Discovers modcars.wikia.com, last plays Minecraft and Clash of Clans, re-installs Cars: Mater-National Championship
2015: Joins Wikia, downloads "Cars Hi-Octane Edition", loses Cars: Race-O-Rama, begins fangame development, gets blocked from modcars.wikia.com, watches Planes
2016: Loses Wii version of Cars: The Video Game
Merchandise
(All notes in italic are damage/problems it has received)
Games
Diecasts
Lightning McQueen, Cruisin' Lightning, Dinoco Lightning, Micro Off-Road Lightning, Cactus Lightning, Bug-Tooth Lightning, Radiator Springs Lightning
Mater (Tow Cable is broken), Micro Sheriff Mater, Micro Tuner Mater
Sally Carrera, Black racecar Sally (Broken in half), Blue racecar Sally (Broken in half, bottom half missing), Micro Pink Sally
Doc Hudson, Crew Chief Doc Hudson
Purple Ramone, Green Ramone. Ghostlight Ramone, Yellow Tilting Ramone
Flo (patched with checkered flag sticker), plastic Flo
Sheriff (patched in stickers), Plastic Lenticular Sheriff, Micro Sheriff
Team Lightning Fillmore, Micro Fillmore
Micro Sarge
King, Silver King
DJ (Spoiler is missing)
Snot Rod (Cloaked in stickers)
a Matchbox car I refer to as Fletcher
Original full-size Fred
two Tractors
Plastic Mack with opening trailer (Trailer is missing)
RPM #64
Vitoline #61
two Gasprin #70s
Shifty Drug #35
Leak Less #52
Tow Cap #4
Fiber Fuel #56
Sputter Stop #92
Others
Tokyo Mater set with Track (Missing), Plastic Dragon Lightning, Crane (Missing), and Ninjas
Cars pillowcase
Cars 2 Race Launcher with Plastic Cars 2 Lightning (My only Cars 2- related Merchandise)
My Personal Gallery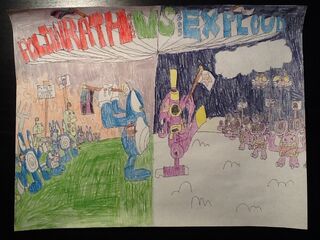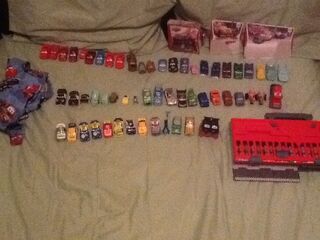 My favorite pages
My least favorite pages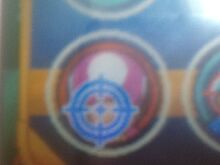 Friends
Community content is available under
CC-BY-SA
unless otherwise noted.